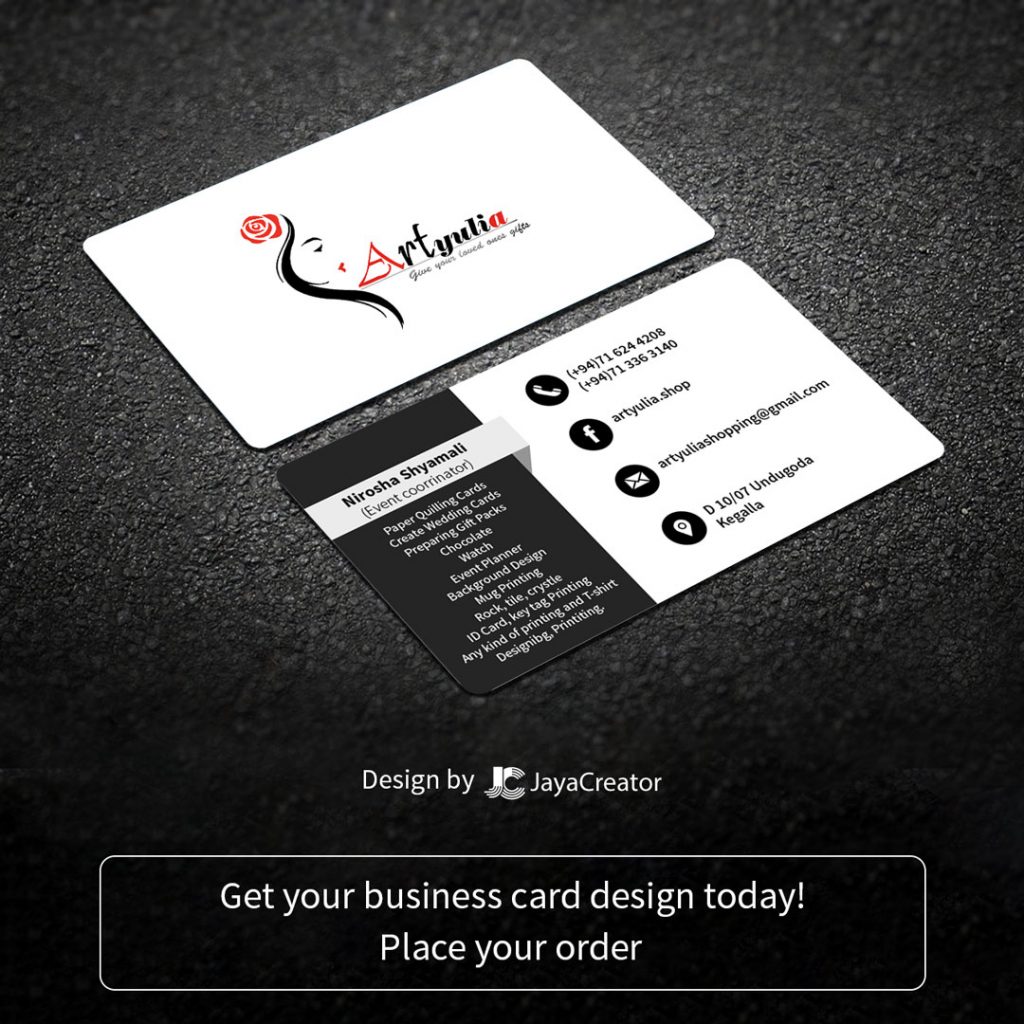 Business Card Design
,
Graphic & Design
Business Card Design for Artyulia
Excellent Artist! Delivered a very complicated job ahead of schedule and very accurate. Took Our Vision to the next level. Thank you for your expertise!
Artyulia is a small business that provides Event Planning, decoration, and printing services for celebrations based in Kegalla, Sri Lanka.
They need a simple & clean 2 color Business Card design.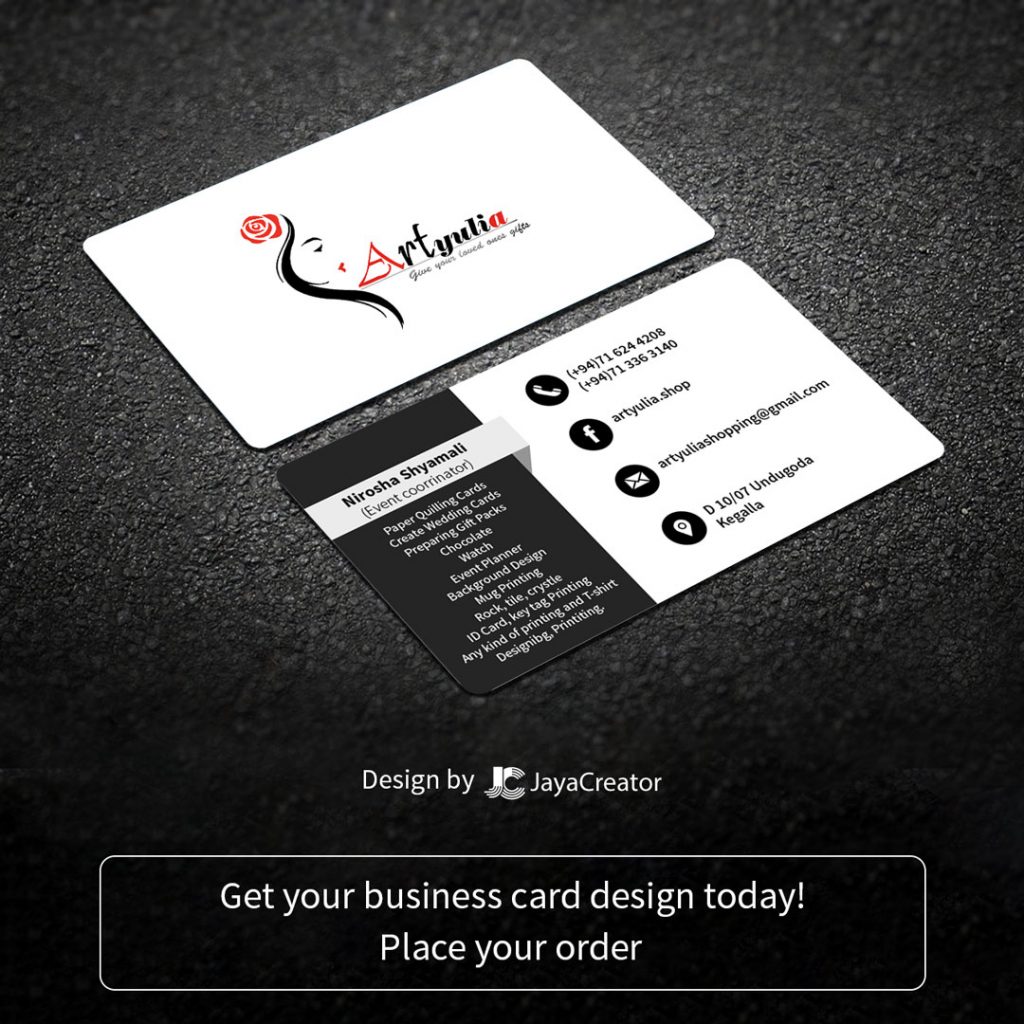 The business card design was delivered in time with great quality.